Phoenix IT numbers down at end of tumultuous year
After undergoing a major restructuring programme and being hit by an accounting scandal, Phoenix has revealed a full year pre-tax loss of nearly £60m
Phoenix IT Group has plunged to a full-year pre-tax loss of £58.8m – a precipitous drop from last year's adjusted loss of £4.9m – and seen sales fall by 4.1% to £250m at the end of a difficult year for the IT services outfit. Underlying pre-tax profit also fell from £20m in its fiscal 2012 to £14.9m.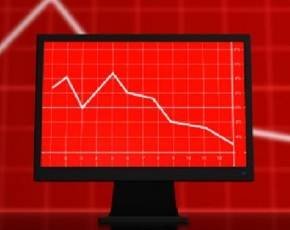 This time last year an optimistic Phoenix was banging the drum after embarking on a major restructuring programme designed to, in the words of its then-CEO David Courtley, give it "a strong platform to grow this business by offering a more cohesive range of complementary services."
However the resolute failure of the British economy to show any signs of sustained growth, and the discovery of a £14m black hole in the accounts at its midmarket managed services business Servo – which turned out to be down to profit overstatement and not cash misappropriation – have effectively blighted its fiscal 2013.
Phoenix revealed today that it took a one-off charge of £68.1m for impairment of goodwill and other intangible assets has been made in respect of the accounting irregularities at Servo, and executive chairman Peter Bertram conceded that it had been a challenging year.
"There are issues affecting the Group," he said, "which whilst being resolved, will continue to negatively impact in the short term. We are planning for revenue growth, particularly from the second half of the current financial year, and believe the Group can recover from the difficulties of last year."
TechMarketView analyst Anthony Miller minced no words in suggesting that with the benefit of hindsight, it now looked like the restructuring by previous management had seriously harmed Phoenix's business.
"As so often happens in these situations, focus turns inwards instead of outwards and plots get lost," he wrote in a note to the markets.