Mobile data theft set to surge following 4G roll out
Voltage Security believes the advent of 4G will increase the risk of data breaches as more and more mobile devices are plugged into the enterprise network
The impending advent of ubiquitous 4G coverage is set to expose enterprises to a raft of damaging data thefts as the number of organisations that prohibit BYOD declines in the face of the new network roll out.
The claim is made by Voltage Security, a data security firm, and is based on its belief that 4G is going to mean increasing numbers of mobile devices hooking into enterprise networks.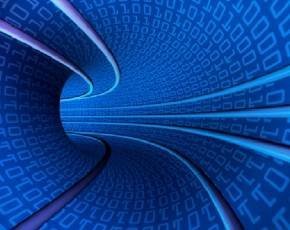 4G is set to revolutionise the business landscape with potential download speeds in excess of 100Mbps. 4G enables a 'near-desktop' experience with applications, such as video-conferencing and other collaboration tools, as well as cloud-based services to run on mobile devices.
Mark Bower, vice president product management, Voltage Security, said: "The predicted increase in enterprises allowing their employees to make the leap and use their own device to get on to work networks can only be expected to grow further with the arrival of these new, superfast services. Mobile enterprises are highly insecure territory. The problem is that the cybercriminals tend to follow the people - and the data they work with."
Voltage Security is predicting three areas of mobile data that will be most exposed to cyber theft: emails containing sensitive information, business data and files, and transaction data captured by mobile payment methods.
It's this data that will be exposed rather than infrastructure, adds Bower: "Traditional security approaches such as firewalls and smart screen filters lock down the infrastructure, but that is not the target for today's cybercriminals. They want sensitive data, which is valuable, easily monetised and increasingly on the move. And they fully understand where and when to find 'data in the clear', when it is most vulnerable - and they're willing to wait."
Meanwhile, the UK government is looking at how it can speed up the roll out of 4G across the country. Consultation is being developed to relax the rules on building new 4G masts and antennae in public places, while ensuring environmental safeguards are in place.
4G was switched on in 12 UK cities late last year and has since been expanded to 62 locations. However, according to reports just over 300,000 people have signed up to 4G services from EE, the only operator that is currently offering it nationally. That said, other mobile operators are planning to launch mobile services before the end of the year.