Credit card fraud on the rise again
Credit card fraud has become the criminals favored method of stealing money
Credit card fraud is on the rise after it appeared to have gone out of fashion with criminals flocking back to abusing plastic that they can exploit as a result of identity fraud.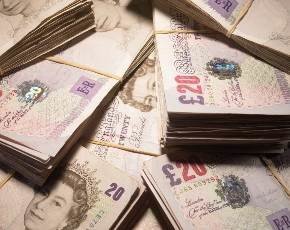 The channel knows only too well the cost of criminals using credit cards in fraudulent purchases and the growth in that type of crime should put them on their guard with the fraud prvention service CIFAS warning that although overall fraud has dropped there are worrying trends.
Credit and store card fraud increased by 28% in the first four months of this year compared to the same period of 2012, making it the favourite type of criminal activity.
Identity fraud is fueling the use of plastic in crime and Richard Hurley, CIFAS communications manager, warned that those that had hoped it had become a less popular method of scamming suppliers needed to take note of the emerging trend.
"The credit or store card – as one of the most widely used financial services products – is a natural target for those whose intentions are not so honest. Recent years have revealed that fraudsters frequently change their targets, however, so the fact that plastic card accounts are being targeted far in excess of other products indicates that this process of change may have come full circle," he said.
"These findings therefore demonstrate that the overall decline in fraud levels is no cause for complacency. Identity fraud is still far too prevalent and accounts for those increases that have been seen. This is a warning that neither organisations nor consumers can ignore.," he added.