NetSuite plans channel investment, consolidation
At SuiteWorld 2013 in California, NetSuite has expanded on its European growth plans but says some unproductive resellers may fall by the wayside
NetSuite's channel sales grew 20% faster than overall revenues during the first quarter of the year, and the cloud ERP and financial specialist plans to keep that momentum going and ramp its channel expansion going forward.
This was the key message for partners attending the vendor's three day SuiteWorld 2013 shindig in San Jose, California, where attendees have also had first sight of a number of new product enhancements and vertical and niche software use cases that NetSuite hopes will make its platform a more compelling sale for the channel.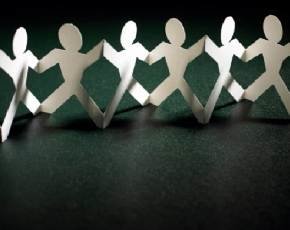 Alongside his customary pot-shots at rivals, NetSuite CEO Zach Nelson talked of "significant" investment in Europe, where NetSuite lacks much of a footprint outside the UK. The first step in this process is likely to be Germany, where NetSuite hopes to park its bandwagon in SAP's front garden.
NetSuite is also investing heavily in its partner facing headcount at all levels, bringing in new management, most recently Peter Daffern, who joined as president of EMEA and EVP of verticals with a clear brief to support the channel. It also hired a dedicated partner recruitment manager – and former Sage employee – Tara Hall, last year.
Channel development director Martin Painter assured MicroScope that the firm's big plans for Europe did not mean it would neglect its UK partners.
"I don't believe that we have the number of partners that we should have in the UK," he said. "If we get the channel right we can expand the business tenfold. We want to see exponential growth."
However this expansion may come at the cost at some of the older, less productive partners, Painter cautioned, although he added that NetSuite did not feel the need to proactively throw resellers off the scheme.
"There always are fallers naturally, and typically the people leaving the programme are one or two man bands that sell once or twice a year. The type of organisations coming in is in the 15 to 30 employee bracket, they know ERP, know the enterprise, and have resources, sales engineers, and so on. Those are the sort of people we've found are most successful," he said.
Andrew Peddie, owner of Crewe-based NetSuite consultancy First Hosted, which has been a partner since 2007, said the time was ideal for software resellers to sign up.
"I think we're on somewhere near the bottom of an exponential curve. I think the next three to four years in the UK are just going to see an explosion in demand for NetSuite and NetSuite-style technologies," he said.
"By coming here to SuiteWorld we get a little glimpse into the future because we are lagging behind the US in this area and we can see how the US market is shaping up and make sure that we're prepared as best we can be for that growth," he added.
---
Image credit: Creatas
Read more on Software-as-a-Service (SaaS) Applications