IDC cuts global IT spending expectations
IDC has cut its forecast for growth in IT spending as the ongoing problems in the global economy continue to take their toll
IDC has lowered its expectations on the IT spending front for this year as the ongoing fragility in the global economy continues to hit business confidence and undermine technology investment plans.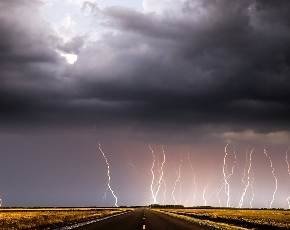 The analyst house now expects IT spending to be 4.9% this year, down from 5.6% enjoyed in 2012, with that growth equating to $2.06 trillion this year with the ongoing decline in PCs blamed as one of the major causes of the drop.
IDC expects PC spending to decline by 3% in 2013, which is the third successive year of decreases, as customers continue to shift their spending to mobile devices with tablets and smart phones driving a large part of the overall growth globally.
"The trickle of substitution is becoming a flood, as many organizations look for ways to do more with less in the context of an uncertain economy in which CFOs are attempting to protect profitability by limiting the size of budget increases. Just as outsourcing got its boost from the 2001 recession, and virtualization from the financial crisis of 2009, low-cost mobile devices and the cloud are being partly driven by the willingness of businesses to look for new ways of getting things done in return for improvements in efficiency, scalability and cost of ownership," said Stephen Minton, vice president of IDC's Global Technology & Industry Research Organisation.
There are also worries that cloud services are starting to cannibalise more traditonal offerings, plus this year might not be a big one for server and networking projects and the fragile economic conditions in the Eurozone and dropping GDP in China could linger.
"Our surveys confirm that underlying demand for IT products and services remains strong, but that businesses are once again being forced to delay new projects or investments in the face of longer decision-making cycles and a lack of short-term visibility. This storm could pass quickly, if governments in the US, Europe, China and Japan succeed in steering their ships towards calm waters in the second half of the year," added Minton.