Microsoft reveals free Windows 8.1 upgrade
Microsoft will make the upgrade to Windows 8 free to those users that have already invested in its latest operating system
What was going under the moniker of code name Blue will now officially be known as Windows 8.1 when it is made available to customers from Microsoft later this year.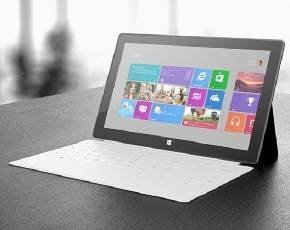 The software giant has already confirmed that it has been working on an upgrade to its latest operating system in response to feedback from customers, some of which is around the changes that were introduced to the user interface.
Despite 100m licenses being sold since last October's launch the operating system has come in for heavy criticism by analysts that blame its mixed performance for plunging the PC market to even lower depths.
Tami Reller, head of finance and marketing at Microsoft's Windows unit, confirmed that Windows 8.1, which is not only expected to make changes to the user interface but improve compatibility with smaller tablets, will be free to existing users.
"Windows 8.1 will be delivered as a free update to Windows 8 and to Windows RT and it will be easy to get right from the Windows start screen through the app store," she said.
Her comments come just days after she revealed the upgrade was coming and swatted away the suggestion that the current fortunes of the PC industry were connected with the performance of Windows 8.