Microsoft confirms Windows 8 upgrade preview in June
Microsoft has revealed that the upgrade to Windows 8, codenamed Blue, will be made available for public preview next month
Microsoft is going to give users a chance to get a chance to preview the Windows 8 update next month as it looks to calm some of the criticism of the operating system interface.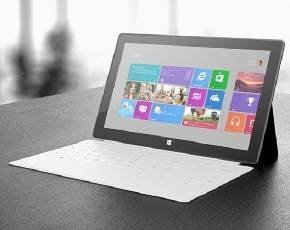 Changes made in the latest version of the software giants's OS, which included getting rid of the start button after almost two decades, have not gone down well with some users and the idea the vendor could perform a u-turn over the look and feel of Windows 8 emerged earlier this week.
With Microsoft confirming that a major update was in the works, codenamed 'Blue', the question then moved to the timing of the release, with the vendor's chief marketing officer and CFO Tami Reller talking about it coming later in the year in a blog Q&A on Monday thinhs appeared to have gathered momentum with next month now the likely date for public previews of the update.
A public preview of Blue will now be released at Build, a developers conference taking place in San Francisco kicking off on 26 June with a final version of the upgrade coming out before the end of the year.
The disclosure of the Blue timeline was made by Julie Larson-Green, head of Windows engineering, who revealed the Build conference plans at a Wired Business Conference event.
Read more on Microsoft Windows Services