CA takes $150m hit to pay for rebalancing
CA Technologies is going to take a $150m hit from rebalancing its staff and locations as it looks for more growth
CA Technologies is taking a hit to the tune of $150m as it restructures the business taking the axe to staff as well as centralising locations to accelerate its growth strategy and speed up innovation.
The plans to shake-up the business are being spearheaded by the CEO of four months Michael Gregoire who has spent the time since his appointment talking to customers, staff and partners about what the firm should be doing.
"This is a company that has an awful lot of assets and an awful lot of potential. This is a company that knows more about managing infrastructure, applications and security than any other company. But it begs the question, why does it have such a hard time growing?" he said.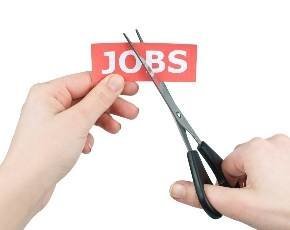 He said that if the vendor was willing to make fundamental changes then it could unlock the true potential of the firm and the restructuring was connected with that strategy.
Gregoire described the re balancing actions as very difficult to do, "but it is absolutely necessary if we're going to grow. Now we did it in two areas: we did it with people and we did it with locations".
On the people side sales took a hit with those deemed to be not adding enough value facing the chop and it also has looked at consolidating R&D activities, which currently take place in 81 locations, as well as just having six support hubs globally.
The magnifying glass ill also be swung over product development efforts. "We spent about $600m and it was very difficult for me to understand where are the products that drive growth for that spend," said the CEO.
There is also going to be a more concerted push to get users to upgrade and reduce the maintenance of old products that are still being used and to avoid wasting too much time on projects that never see the light of day. The focus going forward from CA will be around five main areas: mainframe, IT business management, security, application delivery and service assurance.
The strategy announcements came as the vendor revealed its fiscal 2013 results with revenues of $4.643bn down 4% compared to the same period a year earlier.
Read more on Customer Relationship Management (CRM) Services