Microsoft prepares for Windows 8 u-turn with Blue
Microsoft has indicated that a major upgrade to Windows 8 is in the works raising some expectations that it will reintroduce some of the traditional functionality into the OS
Microsoft has indicated that it is preparing to do a u-turn over Windows 8 with some of the functionality it took out being reintroduced as part of a major update it is planning to launch later this year.
At the same time as it revealed it had sold 100m licenses, up from the 60m it had reached at the start of the year, the vendor's chief marketing officer and CFO Tami Reller revealed that the update, code named 'Blue' would respond to some of the issues that have emerged since launch.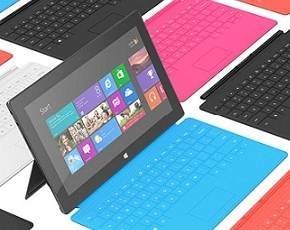 "The Windows Blue update is also an opportunity for us to respond to the customer feedback that we've been closely listening to since the launch of Windows 8 and Windows RT," she said in a blog Q&A the vendor posted online.
One of the main criticisms has been the removal of the 'start' button and some of the other more traditional features that desktop users had grown to expect were part of a Microsoft OS.
Reller was also quizzed about the demise of the PC, with Windows 8 being blamed by some analysts for helping the desktop market reach new depths as it continues to decline, and she said that the PC world was going mobile and in that sense it was not in decline.
"The PC is very much alive and increasingly mobile. The PC is also part of a much broader device market of tablets and PCs. Windows 8 was built to fully participate in this broader and increasingly mobile device market. The PC part of the market is rapidly evolving to include new convertible devices and amazing new touch laptops, and all-in-ones," she stated.
The reaction to the possible u-turn over Windows 8's look and feel has already kicked in with some describing it a a massive step back from the firm that said it was putting everything into an operating system that was based on touch.
Robert Rutherford, managing director of specialist IT consultancy, QuoStar Solutions, said that Microsoft had moved ahead of the customer base and come out with a product that asked too much at this stage for traditional users.
"Windows 8 was a failure of timing, not of design. Microsoft has set itself up in 2013 as a source of creativity and innovation, the problem is that the new vibe doesn't yet gel with what users know and expect from the brand. On this occasion Microsoft pushed the envelope too much, but the time for these innovations will come. It's important that Microsoft keeps doing what it's doing to provide a challenge to Apple's creative dominance," he said.