Oracle wants "symbiotic" services ecosystem
Oracle's channel management have been speaking of the firm's desire to create and promote "symbiotic" alliances among its channel partners
Oracle's channel management have been speaking of the firm's desire to create and promote "symbiotic" alliances among its channel partners, and reach out to smaller boutique services houses that may not have considered selling its technology before.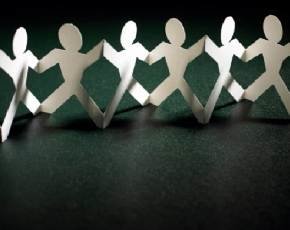 Speaking to MicroScope last week Dave Tweddle, Oracle UK head of alliance and channel detailed some of the steps the firm has been taking around the various segments of its still growing technology stack, including refinements to its server lines, development of more app-based software, moves around BI and big data and, of course, the cloud.
With the mantra "red underneath, not red on top" at the front of his mind, Tweddle said he wanted to seek out smaller cloud service delivery partners for the next phase of a revitalised drive into the channel, which kicked off last year.
"I now have a huge strategy to start talking to service delivery partners who we can complement and work with," he explained.
"For want of a better term these are boutique resellers who are not necessarily selling a product, they're selling a vision, then the services to make that happen. I want them to be recommending Oracle," said Tweddle, who added the channel would see a "maniacal" focus on both software-as-a-service and cloud from the vendor.
A large part of this strategy will revolve around building more symbiotic relationships within Oracle's channel, according to Tweddle, with a push to encourage new boutique partners to link up with its volume channel.
Key Oracle partner eDBA has already begun to move down this route. Technology director James Anthony, who said: "This allows us to touch customers that we had not been able to before."
Anthony added that service providers such as eDBA were able to bring further advantages to smaller partners when acting as an intermediary, on account of being able to adapt their offerings more swiftly than Oracle.
---
Image credit: Creatas
Read more on Software-as-a-Service (SaaS) Applications