BYOD edges towards ubiquity but channel opportunity remains
CIOs will begin to drive the BYOD trend in the next four years, with many expecting to stop supplying devices to their end users, says Gartner
Those trying to hold back the tide of BYOD will soon begin to be swamped, according to a new report from Gartner, which said that in many businesses it may even become compulsory.
A global survey of CIOs by Gartner's Executive Programmes found that by 2016, 38% of companies expect to stop providing devices to workers altogether.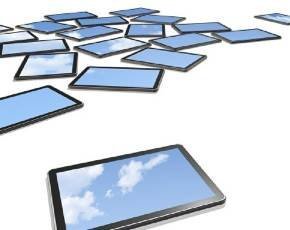 Payment of subsidies to employees to fund their purchases will also start to diminish, said Gartner. Currently roughly half of BYOD programmes provide partial reimbursement, and this will become rarer and rarer in response to a combination of mass-market adoption and declining carrier fees.
"The organisation should subsidise only the service plan on a smartphone," said Gartner VP and distinguished analyst David Willis. "What happens if you buy a device for an employee and they leave the job a month later? How are you going to settle up? Better to keep it simple. The employee owns the device and the company helps to cover usage costs."
Service providers looking for a way to exploit a trend that has often been seen as bypassing the channel could find a ready business in helping CIOs demonstrate the business benefits of BYOD in the next few years, with only 22% of respondents saying they had made a strong business case, according to Willis, who said there was plenty of scope to help move mobility beyond exploratory initiatives.
Security, he continued, would also continue to be a major factor in BYOD deployments. Although Gartner found a growing confidence that business security postures were up to the job of protecting mobile estates and their greater potential for data leakage, there was still work to be done.
"It is essential that IT specifies which platforms will be supported and how; what service levels a user should expect; what the user's own responsibilities and risks are; who qualifies; and that IT provides guidelines for employees purchasing a personal device for use at work, such as minimum requirements for operating systems," said Willis.
---
Image credit: Thinkstock