Computer 2000 focused on passing £3bn revenue
C2000 continues to set its sights on breaking past the £3bn revenue barrier as it looks to further integrate SDG and expand its vendor portfolio
Computer 2000 continues to set its sights on breaking through the £3bn revenue barrier in the UK this year as it integrates the SDG acquisition and looks to grow its retail and public sector business.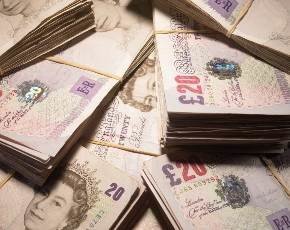 The distributor provided an update in its vendor summit in London revealing that last year it had increased its public sector business by39%, brought 1,700 new reseller accounts on board and grown year-on-year by 15%.
In addition the channel player is now offering up to £1.5bn of credit to the reseller market, an increase from around £1bn a year earlier as it continues to plug the gap left by traditional sources of finance.
Computer 2000 managing director for Uk and Ireland Peter Hubbard said that it was continuing to look to add breath by bringing on board more resellers, and now had 8,000 active trading accounts, as well as increasing its vendor portfolio.
As a result of the SDG acquisition last year a number of vendors joined the ranks, including VMware, IBM and Citrix but Hubbard indicated more would follow, "there are a lot of new products and some major vendors joining the portfolio."
"The strategy is in place, new vendors are on board as a result of SDG and now we need to focus on how we as an organisation can take ourselves to £3bn," he added "We see double digit growth in the UK for many years to come."
David Watts, commercial director at C2000, said that the year ahead was not going to be one of dramatic change, "there will be no fireworks" as the distributor looked to knuckle down on integrating SDG and fine tuning its existing strategy.
"We want to solidify strategy and you won't see a year of lots of fireworks, no surprises," he added "You will see us go back and make investments pay, integrate SDG into the business and and drive core growth and continue to work harder to be a better partner."