Gartner adds its voice to XP warnings
Gartner has added its voice to the growing number of analysts and channel players urging customers to consider what they will do when XP support ends next year
The reaction to the countdown to the end of support for Windows XP continues to stir the thoughts of analysts with Gartner the latest to provide advice to the many users that will still be using the OS next April when Microsoft switches off assistance.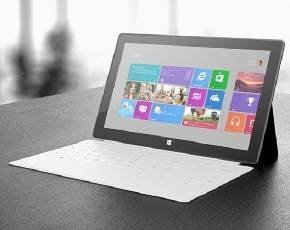 Gartner forecasts that more than 15% of midsize firms and 10% of enterprises will still have XP running when support is turned off on 8 April 2014.
In addition to XP support is also being wound down for Office 2003, which is still being used by some firms as their productivity suite and the warning is that the vulnerability to threats will increase once support ends.
Analysts have been split on how users should react to the end of XP support, with Ovum pointing out that there are ways that users can carry on with the software for a while longer without resorting to a panicky migration.
But according to Michael Silver and Steve Kleynhans, vice presidents in Gartner's client computing team, those that stick with XP need to be aware of the risks they are taking.
"Not having support means that organisations' PCs could be vulnerable to attack. New vulnerabilities are always being found, and new vulnerabilities that are found in more current products could affect Windows XP and Office 2003. Any unpatched device can be vulnerable to attack," stated the analysts.
The other advice from Gartner was to classify applications and users and start to migrate across the critical pones first to avoid potential problems post next April.
Further thoughts on XP support ending
"Organisations where users are administrators typically have one application for every 10 users, with about half of these requiring Windows to run. Gartner defines a critical application (or the user of critical applications) as one where if the application fails or the user can't do his or her job, there could be financial or legal consequences," stated the analysts.
Read more on Microsoft Windows Services