Watchful Software latest signing for Cloud Distribution
Cloud Distribution says its latest signing will help the channel address customer concerns around insider security violations
Cloud Distribution, has announced a new partnership with Watchful Software, provider of data-centric information security solutions.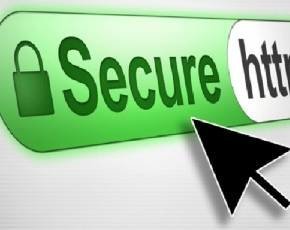 The value added distributor will supply Watchful Software's RightsWATCH, a powerful encryption product that keeps data secure regardless of the location and status.
The new partnership aims to address "Insider Security Violations", an increasingly significant concern, recently listed by Global Knowledge as number seven in its Top 10 Security Risks of 2013. The firm suggests that while the majority of breaches by employees will be accidental there is a growing illicit market for insider information increasing the likelihood of malicious interventions.
"The BYOD phenomenon really highlighted the importance of securing business critical information, as it makes it easy for employees to access company documents anywhere and anytime," commented Adam Davison, director of product development at Cloud Distribution.
RightsWATCH only allows users with express authorisation to company data of any form to access and use it, regardless of whether that information is stored on a corporate server, a laptop, a web-drive or even a USB, as well as when it is in use and in transit.
"Our channel partners recognise that supplying solutions that only secure the network perimeter is no longer enough to keep enterprises safe and have been looking for a product that focuses on shielding the information itself," continued Davision, "RightsWATCH addresses this need, offering a cost-effective solution to truly protect a company's greatest asset - its data."
RightsWATCH leverages the capabilities of traditional data loss prevention) and enterprise risk management offering a single solution that is simple to deploy. The product can also implement automatic and dynamic fingerprinting and visual watermarking to protected content providing a complete audit trail on both user and systems admin actions.
"Cloud Distribution is a well-respected distributor of next generation solutions and has a deep knowledge of the security market." commented Charles Foley, chairman and CEO of Watchful Solutions, "We are confident that partnering will Cloud Distribution will offer us the best possible platform to widen and strengthen the adoption of RightsWATCH in the UK."
Read more on Threat Management Solutions and Services