Ovum suggests alternatives to rushed XP migration
The end of support for XP might be looming but users do have several strategies they can choose from according to analyst house Ovum
With just shy of a year until support for Windows XP is turned off by Microsoft the debate about how users should react has only just got going with analyst house Ovum questioning the need to migrate quickly.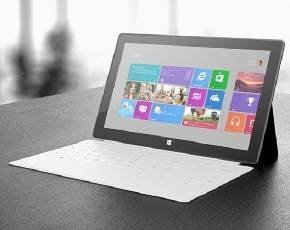 Ovum estimates that around 28% of corporate Windows PCs are still running XP with around 70% having already moved to Windows 7 and it agrees that users will be thinking about their options before making a move to Windows 8.
But unlike some of the calls made earlier this week from those in the channel concerned that users will enter the 'danger zone' after 8 April next year into a world of being unsupported for patches and performance issues the analyst house is calling for a different approach.
"The cost of upgrading hundreds or thousands of desktop and laptop computers to a new operating is significant in terms of time and money, so organizations should consider how their IT budgets might be invested in more innovative projects," said Richard Edwards, principal analyst at Ovum.
He also put a dampner on the idea that there might be cause for alarm going into a situation where the desktop OS was no longer supported by Microsoft.
"If we assume that Windows XP systems have the latest patches, fixes and up-to-date security software installed (and that Internet Explorer 6 has been replaced with a more modern web browser), then there is no reason to believe that life after 08/04/2014 will be any different than before it."
The suggestions that Ovum has come up with might well ideas resellers can propose to customers with the first idea to use this moment as the time to make the move to desktop virtualisation or secondly to sidestep the desktop OS refresh issue altogether and decide to invest in laptops and tablets.
The final strategy could be to end the association with Windows and make the move to Google Chrome OS, which Ovum has suggested is now robust enough to be used in then corporate environment.