Microsoft and Fujitsu squeeze a little tighter
Microsoft and Fujitsu UK & Ireland have joined forces to drive Microsoft's raft of new products into UK businesses
Microsoft and Fujitsu UK & Ireland have joined forces to drive Microsoft's raft of new products into UK businesses.
The partnership aims to generate an estimated income of £500m over three years for Fujitsu as it positions itself as value-added partner of Microsoft capable of helping enterprises get the most out of Microsoft products.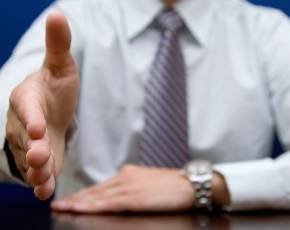 Fujitsu has ploughed £4.5m into the partnership via a 'Centre of Excellence' that both companies are jointly operating. Microsoft has released a spate of new products recently, including Windows 8, Windows Phone 8, Office 2013 and Office 365, Windows Server 2012 and more.
By building on its partnership with Fujitsu, Microsoft is hoping to drive its products deeper into the UK business space. Nick Corrigan, the company's general manager for enterprise services, claims there has been a rising tide of demand from customers and as such the support of Fujitsu has been enlisted to manage implementation and deployment, and deliver time and cost savings.
Fujitsu is aiming to exploit its experience in desktop infrastructure implementations and develop further its enterprise consultation services. Richard Bull, Fujitsu's executive director for end user services is optimistic that the partnership will thrive as customer demand for relatively new Microsoft products climbs.
The partnership is focusing on lucrative enterprise-wide solutions and will include SharePoint, Microsoft's Dynamic CRM product, application development services, enterprise application integration services, and Office productivity services.
The enhanced partnership announcement follows sagging sales for Microsoft in the enterprise space which brought down company profits. Sales for its quarter ending 31 December 2012 topped $21.46bn, up 3% from last year's quarter. Profits, however, dipped to $6.4bn, a 4% drop over the same period in 2011.
Redmond is aiming to reverse this trend by improving its business division numbers with its new Office software suite. The cooperation with Fujitsu through the Centre of Excellence is one step in the thrust towards improved enterprise sales.
At the same time, Fujitsu has been consistently developing its desktop infrastructure services over the years and the Centre of Excellence signals a greater focus on applications implementation and integration of Microsoft products. The company is already a gold Microsoft partner in about eight categories.
Bull adds: "The continued partnership with Microsoft will also be beneficial to our customers [It combines] the Microsoft team's product knowledge with our proven track record in service delivery and implementation of complex IT projects [It] will enable us to help many organisations overcome the challenges they face with regards to enterprise IT."
Read more on Microsoft Windows Services