IBM showcases channel financing app
Big Blue says its new mobile app will help partners increase their win rates and deal sizes
IBM Global Financing (IGF) has launched a new mobile financing app to help its UK business partners exploit some of the inherent advantages of financing programmes.
The Rapid Financing App – which is already well in use in China and the US – touches down in Blighty today on BlackBerry, Apple iOS, Windows Mobile and Android platforms.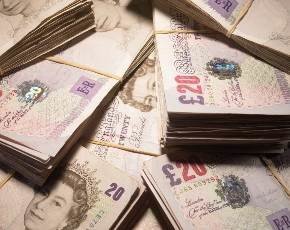 It is based on Big Blue's Rapid Online Financing tool, which was announced last November along with $4bn (£2.6bn) of channel credit.
Ajay Khindria, IGF UK and Ireland global financing executive, said that during the course of IGF's 30-year history it had found that buying decisions were heavily influenced by the existence of a financing package, with both win rates and deal sizes increasing when financing was brought into play.
"Also, if you're engaged with a client in a cash transaction they are going to pressure you to negotiate a discount. With financing you can maintain your price point and offer something else of value to the customer as well," he said.
With this in mind, the Rapid Financing tool has been developed to provide a more responsive experience for the customer, said Khindria.
"This is a very simple mobile app through which you can obtain a quote, submit the customer's details for a credit check and receive a formal contract back to us in minutes," he said. "We believe this is the first of its kind."
IGF says the lease and loan packages on offer have been made as simple and flexible as possible, with some starting at as low as 0% for 12 months.
It hopes that channel take-up of the app will also have the effect of driving up adoption of some of the emerging technologies that IBM is currently hawking, such as analytics and cloud.