Samsung boasts of Q1 profits surge
Samsung has indicated that its first quarter profits will increase by 53% as it continues to take share away from smartphone rival Apple
Samsung has indicated that it expects its profits to increase by 53% in the first three months of this year on the back of strong smartphone sales as Apple's main competitor continues to carve out market share.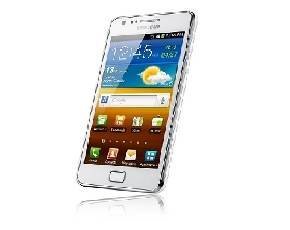 The vendor's full results for Q1 will not be revealed until 26 April but it has indicated that it expects to make an operating profit of 8.7tn (£5bn), which is an increase on 5.7tn from the same period last year, on sales of around 52tn.
Samsung has been mounting a serious challenge to Apple in the smartphone market and was seen by many to have taken the mantle of innovation with the launch of the Galaxy S4.
According to recent IDC figures for the fourth quarter last year Samsung had managed to edge Apple into second place in terms of shipments and had set new records for the number of units shipped in a year.
Samsung managed to close the year having eclipsed its main rival and the expectations from analysts are that the profit growth it has achieved in Q1 will continue over the rest of this fiscal year.