Big data not just an enterprise sale
The evidence is mounting that big data is not just a sale that resellers should be pitching to large customers with small firms also set to get something out of the technology
The words 'big data' tend to be closely associated with large enterprises but the technology should be taken to heart by more SMEs with many smaller firms suffering from the same challenges as the gigabytes mount up.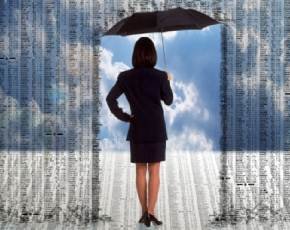 A recent survey from the Aberdeen Group, Big Data for Small Budgets, indicated that the same problems that large firms were wrestling with were also being felt by smaller businesses and the phrase 'big' was often relative.
The study found that most firms were wrestling with data growth that was in the region of 40% year-on-year and infrastructure and budgets were struggling to keep up.
Yves de Montcheuil, vice president of marketing at Talend, added his voice to the report findings arguing that resellers should avoid making the mistake of viewing big data as only an enterprise sale.
"Small companies certainly see a need for the kinds of benefits that big data traditionally provides, with the Aberdeen Group research finding they have a similarly urgent demand for data as their larger peers. In the research, 40% of small companies needed actionable intelligence within one hour of a business event while 29% needed it at near real-time speeds," he said.
"The insight that they gain from rapidly processing large volumes of data using the latest big data technologies has the potential to provide them with this intelligence," he added.
For more coverage of big data issues look out for the next MicroScope ezine due out later this month.