Social media set to rival phone as sales tool
Social media is set to become a major route for channel players to communicate with customers with Aspect Software expecting it to rival the phone by the end of the decade
The telephone continues to be the way most business gets organised but the rise in social media could eclipse it as a form of customer communication by the end of the decade if firms learn to use it as two-way dialogue.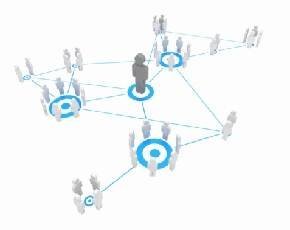 So far most companies simply use the likes of Twitter, LinkedIn and Facebook as a broadcast platform to annouce what they are doing and only 40% have two-way conversations with customers but according to Aspect Software that is set to change.
The wheels are already turning and three quarters of firms use social media internally with more planning to implement it in the next year and 60% are looking at integrating it into business processes to ensure they capture customer information.
"The customer conversation is changing; no more are we restricted to using the telephone when we speak with companies we buy from," said Mark King, senior vice president Europe and Africa at Aspect.
"Although it is fair to say that most organisations now recognise that being present on the most popular social media networks is a necessity, as that is where their customers are, it should be much more than just another way of talking about how great your brand is and not developing that conversation. Business leaders just don't know where it sits in the organisation, who within the business should own it, and the ever-increasing importance of harnessing the unstructured content derived from that conversation," he added.
Read more on Salesforce Management