Public sector specialists back Budget
The response to the moves made around the public sector and the promise of more infrastructure spending have been broadly welcomed by channel players
Resellers targeting the public sector and selling infrastructure technology have reacted fairly positively to the Chancellor's Budget pointing out that some spending remains ring-fenced and more business will be coming to SME suppliers.
Although the general mood after yesterday's Budget was downbeat with the cuts continuing to bite for more years than most expected, there were some glimmers of hope for resellers.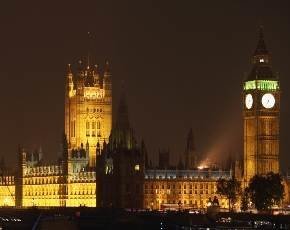 Angelo Di Ventura, group sales and marketing director at Trustmarque, said that there were a couple of points that stood out which should be good news for resellers that sold into government, schools and the health sector
"Firstly, the news that Government procurement from small firms is set to rise fivefold is a very promising sign from the Chancellor that the Coalition understands the strengths of smaller and more agile firms that are often more innovative and cost-effective than larger corporations. We frequently work with public sector organisations and SME partners to address their technology needs, often enabling NHS Trusts and councils to save money while not compromising on quality," he said.
"Also, it's pleasing to see that the Chancellor has recognised the importance of the NHS and schools by ring-fencing their budgets from further cuts. Budgets across the public sector have been cut over the last few years but, for the UK to maintain a growing economy in the future, investing in education and health is vital. What's more, as new technology continually improves, schools and NHS Trusts are able to do more with less, freeing up budgets for them to spend on front-line services," he added.
There was also a thumbs up from those hoping that the talk by Osborne of billions more for infrastructure projects will not just mean rail and roads but could mean even more development on the broadband front.
"Infrastructure investment is key to driving growth, and it's certainly positive to hear about £3 billion worth of spending. But it should be about more than just roads and the rail – it's about communication, connectivity and our technological infrastructure too," said Adam Jarvis, CEO at Intrinsic Technology.

"We'd see more direct, positive impact on the economy if investment in the UK's technological capabilities was more of a focal point – historically we've lagged behind other countries," he added.
Photo credit: David McCardle
Read more on Business Intelligence Tools and Services