Budget should create opportunities for the channel
The reaction from channel players and business groups to the Budget have highlighted that IT services specialists will have a key role to play in supporting more deficit reduction moves
The reaction to the Budget has been fairly positive from small business groups that backed the Chancellor's theme of doing more to help those that wanted to work and businesses that wanted to move forward.
The initial response from the City was muted with house builders enjoying a share spike after the plans announced by the government to support home buyers but elsewhere there seemed to be relief that the small business sector wishes had been heard by those living at Number 11 Downing Street.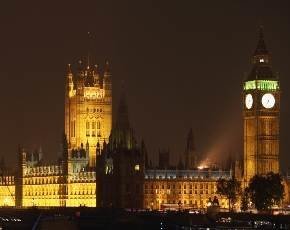 "The Chancellor has pulled out all the stops with a wide ranging package of measures to support small business. FSB says the housing initiative will help reinvigorate the construction sector in which many of our members operate. National Insurance cut goes beyond what we were asking for and we are pleased to see the scrapping of the 3p fuel duty due in September," said John Walker, national chairman at the Federation of Small Businesses.
Graham Hunter, UK Director at CompTIA, said there was plenty of encouragement in the Budget for tech firms because it would stimulate demand for good IT services as government departments looked to make further cuts, particularly on the administration side.
"The reason IT can thrive in a tough economy is because it delivers so much value. The E-skills Technology Insights report last year highlighted that improved IT in businesses could contribute £47bn to the UK economy. Whilst growth figures are still bleak, the majority of growth will come in areas where IT will be needed. The IT industry should be able to outperform most industries," he said.
The idea of using technology to help deliver even more efficiencies was also welcomed by Chas Maloney, director of Ricoh UK, who said that public sector bodies had to make savings but remain efficient.
"Initiatives to reduce manual documentation such as the plan to create a paperless NHS will simultaneously deliver quality healthcare, whilst speeding up critical processes for workers in the health service. But this approach needs to be rolled out to other departments, creating a truly digital government, optimised to deliver world class services to taxpayers," he said.
Photo credit: David McCardle