Credit plans to be extended as Osborne delivers tough Budget
The Budget has included details of proposals to extend the credit schemes the government has established to help SMEs
The Chancellor George Osborne has set out a Budget that he states will support those wanting to work hard and set up their own businesses despite having to admit that growth forecasts have been downgraded.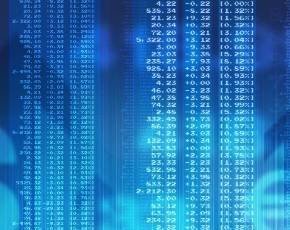 The Office of Budgetary responsibility have sharply revised downwards its growth expectations for the Eurozone this year as economic conditions there continue to rumble on, with the spotlight falling on Cyprus this week and growth in the UK will just be 0.6% this year although it will get to 1.8% in 2014.
Osborne admitted that it had been difficult trying to turn the economy round: ""It's taking longer than anyone hoped," but added "We will get there".
For channel firms and their customers what was more encouraging were the noises made on credit with a proposed extension of the Funding for Lending scheme as well as a mention of plans to lend more through the Business Bank.
He also added that there would be attempts made to ensure that there was more predictability about interest rates to make sure that businesses had more confidence in making investments.
Start-ups would be given more help with tax breaks and there were also moves to make it easier for firms to undergo MBOs and the government will provide more support for smaller businesses.
"We'll increase by fivefold the value of government procurement budgets spent through the Small Business Research Initiative," said Osborne.
"Research and development is absolutely central to Britain's economic future," he added.
Businesses will also have been cheered by the decision to cut the Corporation tax from 28% to 21% next year and down to 20% by April 2015.
The decision to cancel the next planned fuel rise in September should also have a positive impact for channel firms that rely on driving staff to customers or shipping kit.
The Budget also included details of further public sector cuts with most departments facing the need to find a further 1% of savings with the Chancellor indicating that money could be clawed back on the administration front.