Channel veteran Stevinson launches channel BI business
Vendor and distributor channel veteran Dave Stevinson has taken the wraps off business intelligence operation aimed at helping resellers improve their operations
Channel veteran Dave Stevinson has launched a business intelligence and analytics operation aimed squarely at helping the channel exploit technology to improve its own operations.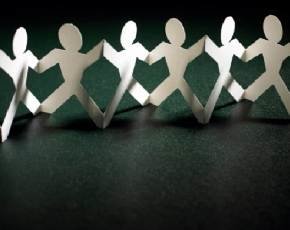 Stevinson is running GNR, which has developed BI channel friendly dashboards to replace the current majority using spreadsheets to try and keep track of their activities, and believed it would help resellers improve their competitive position.
"There has always been a perennial problem with reporting and analytics in the channel. The amount and sources of data firms are creating is increasing exponentially and it has become a real issue. Vast data lakes are appearing and rising rapidly inside companies - some will swim in these lakes while others will drown in them." said Stevinson.
With more resellers being expected to run managed services for customers through dashboards it makes sense for the channel to use technology for its own internal advantage and GNR is developing tools that will work with different parts of the business, including sales, accounts, finance and operations.
"In the past all the business intelligence and business discovery applications and tools had been prohibitively expensive and incredibly complicated. Yet this is beginning to change so earlier this year I decided to start a channel focussed boutique firm dedicated to agile analytics, business discovery and reporting," he said.
GNR is handling two vendors: Analyzer from Strategy Companion and QlikView partner Differentia Consulting. The approach is to pull all the data together and consolidate it into a structured reporting system that can be presented to departments across the business.
Read more on Business Intelligence Tools and Services