PEER1 Hosting seeks Olympian talent
Cloud specialist PEER1 Hosting wants to give a leg up to some of the many Team GB athletes looking for work after London 2012 and has embarked on a novel recruitment drive
It may seem like a bit of a leap from the roar of an Olympic crowd to the placid hum of a datacentre, but Dominic Monkhouse, EMEA managing director of hosting and cloud services provider PEER1 Hosting reckons that former athletes are well-suited to a career in the channel.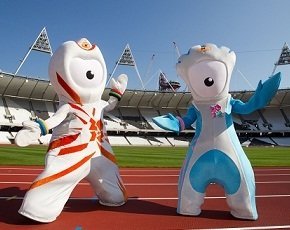 Citing BBC Sport research suggesting that nearly a fifth of the 553 athletes who represented Team GB in London last summer are either job-hunting having quit their sports for a variety of reasons, PEER1 said that it sees an opportunity to take advantage of their skills and determination.
"To hear about so many athletes struggling to find employment seems totally ridiculous and a complete waste of talent," explained Monkhouse.
"These are people who push themselves to the limit in order to achieve one of the highest sporting accolades – and attributes such as determination and a drive to succeed make them exactly the kind of people I want," he added.
The firm has in fact already hired one former athlete - although she did not take to the stage at London 2012. PEER1 business development consultant Donya Fitzsimmons has, however, competed as a gymnast for Great Britain in the World Championships.
"Now thriving in the business development team here in Southampton, she demonstrates why ex-athletes have the exact qualities we look for in our company," said Monkhouse
"I have always had a very competitive nature," Fitzsimmons said. "This has helped me fit in to the team well…. I would recommend any athletes out there to get in touch – it's such a waste of talent otherwise."
---
Image credit: LOCOG