More credit and simpler taxes top Budget wishlists
With the Budget just days away business groups have made it clear they want the Chancellor George Osborne to do more to make life easier for small businesses
With the budget looming all eyes will be on whether the Chancellor George Osborne take the opportunity to make life easier for small businesses struggling to get credit, deal with red tape and cope with rising costs.
The wish list from business groups have been made public adding to the pressure on Osborne to deliver a budget that helps the many firms and households that are struggling against challenging economic conditions.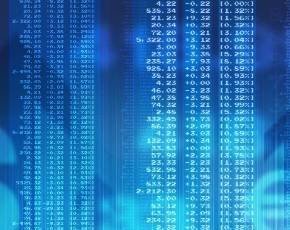 The Federation of Small Business (FSB) has called for greater support financially for small firms, a simplification of the tax system and more pressure to be put on large suppliers to sign up to the prompt payment code.
"With the economy only growing a fraction in 2012, the Chancellor must deliver a budget that is unashamedly focussed on boosting small business," said John Walker, national chairman of the FSB.
"What we need to hear on 20 March is not more small-scale policies which tinker at the edges but measures that will have a tangible effect both immediately and in the long-term.," he added that key to that was easing the flow of credit.
The call for more credit to be made available to smaller firms is also one of the main calls from the CBI, which has stated that there needs to be a greater commitment to an industrial strategy as well as protecting research and development.
"With news of the loss of our AAA credit rating, it is crucial this budget injects confidence, while delivering investment and growth," said Katja Hall, chief policy director at the CBI.
The Forum of Private Business (FPB) has urged Osborne to scrap a proposed increase in business rates to take the pressure of firms that are already suffering from what they perceive to be high taxes.
"By scrapping business rate rises this April and capping them at 2% over the following two years, the government can help with both cash flow and certainty for financial planning. It would also encourage businesses to consider local council proposals on supplementary business rates with more open minds," said the Forum's head of policy Alex Jackman.