Sugar hits back at Apprentice tribunal
Lord Sugar has gone on the offensive against ex-Viglen employee and Apprentice winner Stella English, accusing her of attempting to extort money from him
Alan Sugar has attacked former Viglen employee and Apprentice winner Stella English at a London employment tribunal, branding her allegations a fabrication and accusing her of attempting to extort money from him.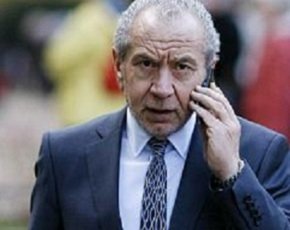 English walked into a £100,000 job at Viglen in 2010 but now claims she was ostracised and bullied by resentful colleagues, and told there was no real job for her by company bosses. She has said she was essentially an "overpaid lackey".
English was subsequently offered a second position at digital TV venture YouView, which she claimed she was pressurised into taking, but resigned after learning that her contract was not going to be renewed. She is now suing for constructive dismissal.
Sugar claimed that her accusations were outright lies and said he had no intention of paying out any money unless forced to do so by law.
"She is a suspicious, untrusting person and one who believes she has always been done down and places blame with others," said Sugar.
Sugar went on to say that after relations with Viglen fell apart, he had only offered English the second position at YouView out of concern for her welfare and a desire to maximise the benefit she was able to take away from her time within his organisation. With hindsight, he said, he would not have bothered.
He also dismissed English's claims that he was in any way motivated by concerns for his own public image, or that of the Apprentice franchise.
The outspoken tech baron, who played an instrumental role in the development of the British PC industry in the '80s, also hit out at the tribunal itself, saying the case was an abuse of the system.
"I contend I am insulted and disappointed, I am being paid back and having to come here and humiliate myself in front of the national media, but I'm here because I have principles and I'm not just going to pay off people," he said.