Bank credit scheme failing to get money to SMEs
Figures from the Bank of England show that the Funding for Lending scheme is not delivering as much credit to businesses as some had hoped for
The latest attempt by the government to increase the volume of credit available to small businesses has so far failed to deliver marking it out as yet another scheme that has not managed to get money into the hands of cash strapped SMEs.
Although 39 banks signed up to the Funding for Lending scheme five months ago only 13 have used it and in the fourth quarter of last year the amount of money that went to businesses and individuals fell by £2.4bn, compared with the previous quarter.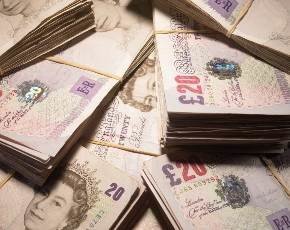 The Funding for Lending scheme had been launched last August following in the wake of former attempts, including Project Merlin, to get the banks to lend more funds to cash-strapped firms.
But the latest figures not only show a lack of involvement by many banks but low levels of credit being made available to small firms, leading to criticisms of the scheme from SME business lobby groups.
"The figures continue to reflect the difficulty that small firms experience in getting finance. It is clear that Funding for Lending is benefiting the mortgage market more than the small business sector so we would encourage the Government and the Bank of England to see how new and challenger banks can use the scheme better," said John Walker, national chairman of the Federation of Small Businesses.
"The fact that lending has fallen shows just how important it is for the Government to use the Business Bank and the Financial Conduct Authority to create more competition in the sector, through non-
bank finance routes as well as traditional banks," he added.
The Bank of England stated that the scheme was working and without it lending rates would have risen. Paul Fisher, executive director for markets at the Bank of England, said in a recent speech: "it is still quite early for much extra money to have flowed from the application stage into actual loans, compared with previous plans which showed that lending was most likely to fall in aggregate without the FLS."