Backup failures costing firms thousands
Customers continue to understand the need for backup but are failing to use the right tools to ensure that they can restore information quickly according to Veeam
Despite high profile warnings over the need to have decent data protection policies many firms are still not in a position where they could restore information quickly, leaving them exposed to the risk of losing hundreds of thousands.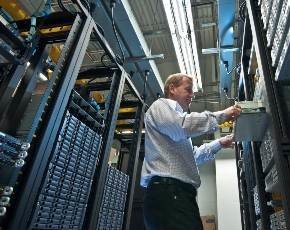 Research from virtualisation backup specialist Veeam has revealed that each hour of recovering data costs can costs enterprises £213,356 and although half are planning to upgrade data protection capabilities by 2014 it still leaves many exposed to risks.
According to the Virtualisation Data Protection Report not only highlighted the costs that restoring data can cause but the time, with it taking on average 14 hours for an email to be recovered.
Veeam CEO Ratmir Timashev said that firms were struggling with recovery time, with it actually getting slower since 2011, but at the same time awareness of the need for backing up was in the market leading him to come to a couple of conclusions over what was creating that situation.
"This apparent loss of momentum in data protection comes down to two influences. First, virtual infrastructure is constantly growing: as well as forming the majority of IT infrastructure now, it will continue to grow in the future. Second, organisations are not updating their data protection tools and strategies to match," he said.
He added that trying to use physical tools in a virtual environment was never going to yield results: "Until organisations stop using a physical world mind-set to view the technology, they will never be able to unlock its full potential," he added.
Read more on Storage Virtualisation Solutions and Services