MicroScope's top stories, week ending 1 March 2013
Our regular look back at the most popular IT channel news stories from the past seven days
Windows 8 touch struggles in tablet-saturated market
Buyers are steering clear of touchscreen enabled Windows 8 portables as the lure of tablet devices remains too strong to resist, according to new market statistics from Context.
Context's latest distributor sell-through data cover the European market from October 2012 through January, and reveal that across the region, touchscreen note- and netbooks running Windows 8 or RT barely registered in comparison to non-touch devices.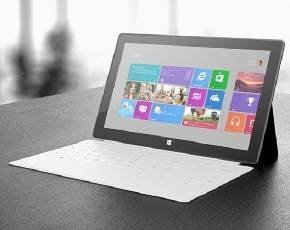 In January, touchscreens accounted for barely 2% of shipments through distribution, up from 1.7% in December. In the UK the January figure was 2.6%, roughly on par with the other major European economies with the exception of Spain, where they accounted for just 0.5% of units.
Context senior PC analyst Marie-Christine Pygott blamed a lack of support from leading hardware vendors for touchscreens in portables.
"Only 1.1% of all the Windows 8 portable PCs selling through distribution at the time of the launch were touchscreen enabled," said Pygott.
2e2's Diagonal flogged to SAP VAR G3
Integrator G3 Global has come to the rescue of fellow SAP partner Diagonal Consulting, part of the collapsed 2e2 group, handing over an undisclosed cash sum for the business.
The Weybridge-based firm had already been offering services to bereft 2e2 customers and hired a number of its delivery and support team in the wake of its demise at the end of January, but has now stepped in to buy out Diagonal with the intention of building a more substantial SAP services business.
The acquisition beefs up G3's app maintenance and support, hosting, mobility and managed services proposition, as well as giving it a stronger physical presence in the US where, according to CEO Chris Gunter, it had been planning formal incorporation for some time.
Diagonal - which is based in Farnham with its US operation located near Philadelphia - found its way into the 2e2 fold in 2010 when it acquired previous owner Morse. Morse in turn bought Diagonal back in 2004 for £50m.
HP re-enters consumer tablet market
Hewlett-Packard has revealed it is planning to release a tablet aimed squarely at consumers just months after it re-entered the market with a strategy to focus solely on the enterprise market.
With the launch of Windows 8 last October HP used the touch features in the OS to launch its own tablet range but at the time said that it was only interested in the business user.
But it emerged over the weekend that the vendor is planning to launch an Android-based, seven inch tablet priced at $169 (£100) that it hopes will end up going into homes in large quantities.
HP out of intensive care but more struggles ahead
The emergency actions taken in the past 12 months to stabilise and shore up HP's creaking foundations are beginning to pay off, according to CEO Meg Whitman.
Speaking on an analyst conference call marking its first quarter results, Whitman said: "If I had to characterise it, I would say the patient showed some improvement.
Microsoft talks up reseller opportunities around Office 365
Resellers should be able to make additional services revenue from the business version of Office 365 with Microsoft using an open model to sell its latest productivity suite.
Six Degrees warns against cloud confusion
A number of those selling cloud are being their own worst enemies putting customers off with a combination of using too much jargon as well as failing to help users get past making mistakes about hosted services.
European IT spending remains economically challenged
Europe is continuing to struggle with those looking for increases in IT spending having to head east to China if they want decent growth.
Weaver to lead Micro-P comms sales team
Micro-P has appointed channel sales veteran Mark Weaver as its new communications sales manager.
Feature
Business continuity snow joke for SMEs
January's harsh weather served to illustrate the value of mobile working for small businesses. Billy MacInnes examines the benefits of bring-your-own-device schemes for SME customers.
HP Software looks to partners to drive more business
HP Software has been sharing details of what it estimates could be a $45bn (£29.4bn) opportunity in licensing and support revenue for its partners.
Daisy rides to rescue of 2e2 datacentre customers
Daisy Group is to acquire 2e2's datacentre business in a move that will safeguard the future of the 2e2 assets and double the amount of datacentre power at Daisy's fingertips.