Failure to pay £14m earns VAT fraudster more jail time
A convicted VAT fraudster who was part of a £38m scam has been given ten more years in prison for failing to pay a £14m compensation charge
A convicted VAT fraudster will spend another ten years behind bars after failing to cough up £14m that HMRC had been chasing as it looks to recover money that was accrued as a result of the missing trader scam.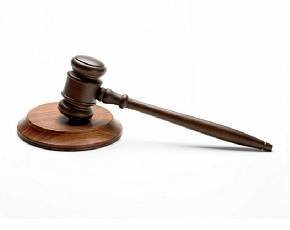 Jasbinder Bedesha had already been sentenced to seven and a half years in 2008 for his role in a missing trader scheme that was based around importing CPUs and mobile phones from Dubai and then charging VAT through a series of companies before exporting them back to the EU.
But after he failed to deliver a £14m confiscation order he was given an additional 10 years prison time at Leamington Spa Crown Court to mull over the crimes he committed back in 2005, where he was involved with VAT registering a string of businesses to help facilitate the scam.
Dave Cowie, assistant direct of criminal investigation for HMRC, said that the ruling showed that it would pursue the proceeds of crime and it was continuing to try to track down the money that it believed Bedesha had hidden overseas.
"This was a planned and ruthless attack to steal vast amounts of public money, which enabled this criminal gang to fund lavish and luxurious lifestyles. Their focus was to get rich quick and avoid detection by laundering the proceeds of their crime overseas," he said.
"They enjoyed extravagant lifestyles, exclusive homes, performance cars and designer jewellery, ultimately at the expense of law abiding tax payers," he added.
Some of the other members of the ten-man gang still have confiscation order hearings to come and some of those that were set payments also face extended jail terms for failing to pay back the money they owe.
Picture credit: Creatas