Electric vehicle incentives could slash channel costs
Resellers looking to cut costs should look to improve the efficiency of their vehicle fleets, as the experience of Edinburgh-based ECS shows
Reseller Edinburgh Computer Services (ECS) has booked significant savings on its vehicle running costs after switching out part of its diesel fleet for an electric van.
The Edinburgh-based services and support specialist counts Cisco, Fujitsu, Kaspersky Lab, Microsoft and Mimecast among its headline vendor partners.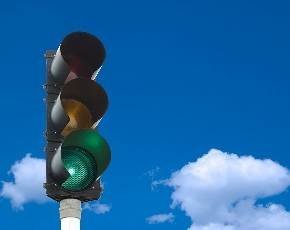 It currently runs six vans, but with much of their time spent stuck in traffic, estimates it is spending £2,700 per van per year in fuel costs. ECS director William Fairhurst said that the firm had found it was wasting around two litres of fuel a week.
Back in July 2012 it moved to address this by adding an electric Renault Kangoo – named Errol – to its fleet and installing a charging point at its headquarters, and says it is now saving around 80% per annum in fuel costs.
Fairhurst said that switching out all of ECS' vans could result in savings of up to £7,000 – which may be on the agenda with a second electric vehicle set to join the fleet in the future.
"We will use the money for training, and investing it back into our people," he told MicroScope.
In Scotland, the Energy Saving Trust offers interest free low-carbon transport loans and grants of up to £10,000 through Transport Scotland's Plugged-in-Places project to install public charging sites.
Across the country, the Plugged-in-Places scheme is also available in the East of England, Greater Manchester, London, the Midlands, Milton Keynes, North East England and Northern Ireland.
In addition, the government offers grants of up to £8,000 for electric vans and £5,000 for electric cars - meaning larger service providers could even look to 'green' their company car offerings - and has already put in place numerous tax incentives for cars and vans with zero exhaust emissions.
Pure electric vehicles also pay no company car tax through to 2015/16, no employer National Insurance contributions and in London, no Congestion Charge, among other perks.
Like bicycles, they are also exempt from Vehicle Excise Duty, which has been based on carbon emissions by kilometre since 2001, and is often wrongly referred to as road tax.