European IT spending remains economically challenged
The mature economies including Europe and the US will continue to see IT spending levels much lower than in China and other developing countries as economic problems continue
Europe is continuing to struggle with those looking for increases in IT spending having to head east to China if they want decent growth.
According to the latest IDC forecasts on global IT spending the ongoing austerity measures in Europe will continue to take their toll.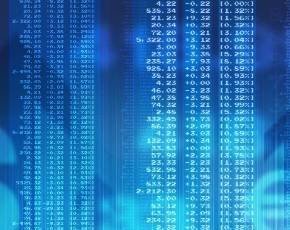 In terms of technology, on a global scale, there should be an improvement over the rest of this year in the PC market and there will be software growth, according to IDC's Black Book.
This year IT spending is expected to increase by 5.5% as businesses and consumers continue to invest in mobile devices, storage, networks and software.
The PC market is suffering from cannibalisation and last year for the first time more was spent on smartphones than desktops and laptops.
"Cannibalisation is happening across the industry," said Stephen Minton, vice president in IDC's global technology and industry research organization. "Smartphones have taken over from feature phones, tablet adoption is impacting PC spending, and the Cloud is affecting the traditional software, services and infrastructure markets.
"IT spending is still growing organically, but not at the same pace as prior to the financial crisis. Businesses are adopting IT solutions such as virtualisation, automation and SaaS as a means to reduce the annual increases in their overall IT spending at a time when economic uncertainty remains high," he added.
The analyst house is fairly confident China will deliver growth but it is more concerned about the ability of the mature economies to shrug off the ongoing economic malaise.
"Weakness in Europe, as governments continue to impose austerity measures with a direct and indirect impact on IT spending, has also damaged the export-dependent Japanese economy," added Minton.