Windows 8 touch struggles in tablet-saturated market
Early data on Windows 8 touchscreen shipments through distribution do not look good, says Context
Buyers are steering clear of touchscreen enabled Windows 8 portables as the lure of tablet devices remains too strong to resist, according to new market statistics from Context.
Context's latest distributor sell-through data cover the European market from October 2012 through January, and reveal that across the region, touchscreen note- and netbooks running Windows 8 or RT barely registered in comparison to non-touch devices.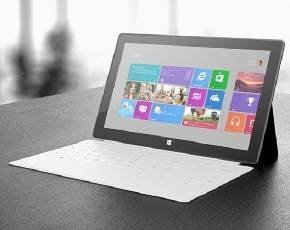 In January, touchscreens accounted for barely 2% of shipments through distribution, up from 1.7% in December. In the UK the January figure was 2.6%, roughly on par with the other major European economies with the exception of Spain, where they accounted for just 0.5% of units.
Context senior PC analyst Marie-Christine Pygott blamed a lack of support from leading hardware vendors for touchscreens in portables.
"Only 1.1% of all the Windows 8 portable PCs selling through distribution at the time of the launch were touchscreen enabled," said Pygott.
"By the end of January this had only risen to 2.4% while tablet sales as we know have increased significantly over the same period," she added.
Looking ahead, Context reported muted expectations for the form factor among PC vendors, with most saying that uptake would maybe be starting to head in the right direction in time for Christmas 2013.
However, as Context pointed out, with 15-inch and higher touchscreens remaining expensive and a slew of cheaper tablets already hitting the market, with more expected at this week's Mobile World Congress event, even this is no sure bet.
---
Image credit: Microsoft