Dell profits slide as firm deliver last public results
Dell has delivered a set of results for its fourth quarter and fiscal year that show decreases in revenue and net income in what could be the last set of numbers before it turns private
Dell saw its profits and revenues slide in what could be its last yearly results before plans to take the firm private get the go ahead.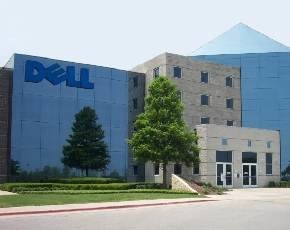 The PC maker might just have delivered a set of numbers for it full year that could demonstrate a need for a change in strategy with revenue for the year down by 8% to $56.9bn and net income fell by 32% to $2.3bn compared to a year earlier.
Every product line apart from servers, which increased by 5% and networking a 42% improvement, declined in the fourth quarter.
The performance by the business units was also littered with down arrows with large enterprise declining by 7% in Q4, public sector down by 9%, SME turnovber dropping by 5% and consumer sliding by 24%.
EMEA revenues declined by 14% in the fourth quarter and the Americas was down by 10% and Asia-Pacific dropped by 9%.
Michael Dell, who is spearheading the attempts to take the company private, did not comment on the results with Brian Gladden Dell CFO picking up the baton to talk about the progress on the long-term strategy of moving the business to enterprise solutions and services.
"Our strong balance sheet and cash position enabled the company to invest almost $5bn in new capabilities and intellectual property this fiscal year, including great assets like Quest, SonicWall, Wyse and AppAssure," he said.