Computing teaching to get curriculum overhaul
The Education Secretary has announced changes to the national curriculum with a computing GCSE to replace the former ICT option
The government has revealed a fresh curriculum that is designed to arm the next generation of pupils with the necessary ICT skills.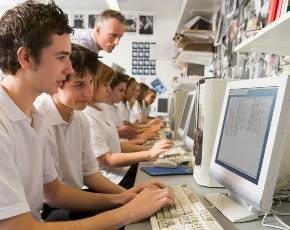 Having announced plans to scrap the former ICT curriculum and replace it the Education Secretary Michael Gove announced that it would be introducing a Computing GCSE.
He said it had developed a "a new computing curriculum with help from Google and Facebook," as well as input from other leading computer scientists.
There have been various calls from the IT industry, as well as skills groups, for ICT teaching to be overhauled to ensure that going forward there are skilled students coming through the education system.
At the same time as revealing the changes to the curriculum Gove also announced that plans to scrap GCSEs will not go ahead but it would make sure that exams were more rigorous.
The government's opponents described the latest moves on GCSEs as a U-turn but appeared to back the need for changes to the national curriculum.
Read more on Salesforce Management