Symantec swings axe in reorganisation
Symantec could lose 1,000 staff over the next six months as the firm looks to reorganise itself after concluding a strategic review of the business
Symantec will start swinging the axe as it cuts staff and reorganises the firm into business areas after concluding a strategic review.
The president and CEO Steve Bennett, who has been with the firm since July, concluded that it did not need to sell off any major assets but instead could cut management ranks and refocus around 10 business areas.
Potentially 1,000 jobs could go, over the next six months, as part of the process to reorganise the business and more effort will be made by the firm to integrate the products it has acquired into suites.
"Symantec's strategy is clear: We want to enable people, businesses and countries to focus their energies and time on achieving their aspirations, instead of being consumed with how to keep their digital lives safe and protected," said Bennett.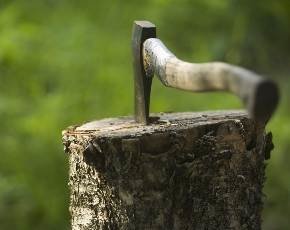 "This is a story about more focus and better execution by Symantec to make things better and easier for our customers and partners. Our path is straightforward: Offer better products and services tailor made for customers, and make it easier for them to research, shop, buy, use, and get the help and support they need," he added.
The shift to focus on 10 key areas is expected to take between six to twenty four months that will keep customers protected but also productive.
"Customers will still be able to pick and choose the solutions they want to use, but from a broader menu of innovative products with higher value," Bennett said.
"We're not offering packages that they have to take it or leave it. Customers can still decide what's right for them and buy accordingly," he added.
The firm also stated that as part of the vision going forward it would continue to "rely heavily" on the channel" to manage customers and free up its own sales force to concentrate on gaining new business.