Intel talks up tablets as spending plans stir worries
Intel has talked about the impact of tablets being a positive in its next fiscal year but its plans to spend $13bn have worried investors
Intel sent a shiver down the spines of investors after forecasting revenues that left many on Wall Street unimpressed and will add to worries that the PC market continues to struggle.
The chip maker delivered fourth quarter numbers last night that included $13.5bn of revenue, a 3% decline on the previous year, net income of $2.5bn but the arrows were pointing down in its PC Client Group, with a 1.5% fall in turnover and its architecture operations outside of the datacentre also saw a drop of 7% year-on-year.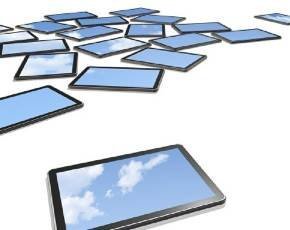 What got some investors worried, and caused a slip in the share price, was the thoughts the vendor has on the next fiscal year, which it views as delivering just single digit growth and it expects to spend $18.9bn on R&D and M&A spending.
The amount of investment the vendor is planning to make, against a backdrop of a constrained market, with $13bn the total figure for capital spending in fiscal 2013, has worried some analysts that view it as too much spending in the next fiscal year.
"The fourth quarter played out largely as expected as we continued to execute through a challenging environment," said Paul Otellini, Intel president and CEO.
But he was more upbeat about the prospects for the future, thanks largely to its move into the tablet market that came with the Windows 8 launch in the autumn of last year.
"We made tremendous progress across the business in 2012 as we entered the market for smartphones and tablets, worked with our partners to reinvent the PC, and drove continued innovation and growth in the data center. As we enter 2013, our strong product pipeline has us well positioned to bring a new wave of Intel innovations across the spectrum of computing," he added.
Picture credit: Thinkstock