Distribution identifies mobility opportunity
The year ahead should see plenty of opportunities around mobility on the security, management and networking fronts according to distributors planning for the next twelve months
Those looking for a trend to back this year could do worse than getting used to dropping the word 'mobility' into their lexicon as it becomes ever more important to hardware, networking and security sales.
Last year saw the growth in cloud and BYOD but the next twelve months should start to see the impact of the shift towards more flexibility on other technology areas including management tools and networking infrastructure.
Ian Kilpatrick, chairman of the Wick Hill Group, notes that not only has BYOD dramatically changed things but the move to high density business wireless has also soared.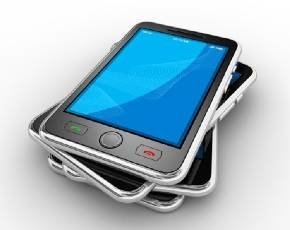 "Mobile device management and security have also grown significantly, presenting good opportunities for the channel, and that growth will continue," he said.
"Another major trend has been the huge growth in data in the SME sector, driving small businesses to seek enterprise-level back-up and storage solutions," he added.
The buzz around mobility is echoed elsewhere with Dave Ellis, director of new technology and services at ComputerLinks, also putting some of his eggs into the mobility basket.
"We hope to see enterprise mobility projects progress from the pilot phase and turn into company-wide implementations. This will create more opportunities for both us and our reseller partners to enable secure mobile working that extends beyond checking and sending emails," he said.
"We expect to see a migration towards software-based solutions, including software defined networking and software-as-a-service. Channel partners that have traditionally sold hardware should have far more opportunities to add value with services," he added.
In addition to the networking and mobile device management opportunities there should also be plenty going on in the security space as users look to ensure data doesn't leak in a more flexible workplace.
"Many organisations are still grappling with the twin challenges of enabling greater mobility whilst maintaining the security and integrity of their data," said Alex Teh, commercial director of Vigil Software.
"The channel needs to respond," he added "and drive forward the technologies that can really help business to embrace mobility yet maintain control of their networks."