Service market deals hit lowest value for nine years
The value of IT service contracts has fallen to its lowest level for nine years as both public and private sector activity dries up in the face of ongoing tough economic conditions
The IT services market has seen its total contract value hit a nine year low as both private and public sector deals nose dive as belts continue to be tightened.
An insight into the global state of the market from Ovum has shown that total contract values have plummeted in the third quarter of 2012 to the lowest level for just shy of a decade down 33% on the same period last year at $18.9bn.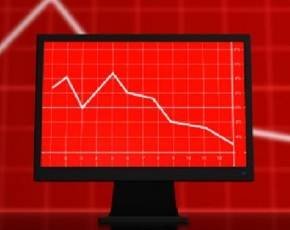 The few private deals that did get struck were mainly in Europe and if it had not been for a couple of mega deals from CSC and IBM the picture would have been even bleaker globally.
"The signs of recovery in the IT services market apparent in the second quarter of 2012 were largely conspicuous by their absence in 3Q12," said Ed Thomas, senior analyst at Ovum.
"There will need to be a significant upturn in both total contravt value (TCV) and deal volume if last year's performance is to be matched in 2012. On current form, both annual TCV and the number of deals are set to hit 10-year lows, as the global economic crisis continues to impact the performance of the IT services industry," he added.
The volume of deals fell sharply, to 332 from 438 in 3Q11, which was the lowest volume of activity in a quarter since 2007.