Emerging IT stars take to film to attract talent
In a bid to attract more youngsters into taking IT apprenticeships some of those that have started to work in the industry have taken to film to talk up the good things about IT
Staff from Logica, Capgemini, Atos and IBM have appeared in a short film that promotes the benefits of working in the IT industry.
The film is being used as part of a campaign to encourage more young people to take up IT apprenticeships and will be shown at schools and events promoting career choices.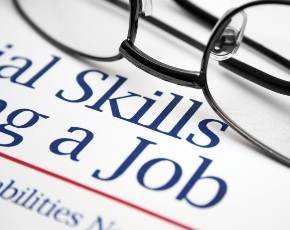 The four involved in the film include Hayley James, foundation IT specialist and apprentice at IBM, Lauren Timmins, technical specialist at Atos, Matt Page, lead developer/applications analyst at Capgemini and Umair Kadodia, IT apprentice - public sector, Logica now part of CGI.
"The IT sector is the future. It has so much influence over the economy and I'm proud to be part of that. So many people underestimate how challenging and fun it can actually be to work in this sector, and there are so many different parts to it," said Big Blue's representative James.
Skills has been a constant theme in the industry for the past couple of decades but has become even more critical given the government's plans to try and put the UK tech sector in a position where it can compete globally.
"Apprenticeships are vitally important for the future prosperity of the technology sector and the wider economy, given the importance of technology as a driver for growth. They provide excellent opportunities for both young people and organisations who continue to strive to establish the motivated, creative teams today that will provide the bedrock of a successful technology industry tomorrow, " said Julian David, director general at Intellect.