Scrapping of fuel tax welcomed by SME groups
The decision by the Chancellor in the Autumn Statement to scrap the proposed 3p rise in fuel duty next month has been welcomed by business groups
Another year of austerity might not get the thumbs up from anyone in the channel but the decision by the Chancellor to scrap the rise in fuel duty will go down well with those that have to visit customers and ship goods by road.
George Osborne made the move to scrap the planned 3p rise in fuel duty that was due to come into force next month in the Autumn Statement.
Some had expected it to be pushed back to April but Osborne scrapped it altogether in recognition that the UK economy continues to struggle and the government had to do more to reduce the pressure on businesses.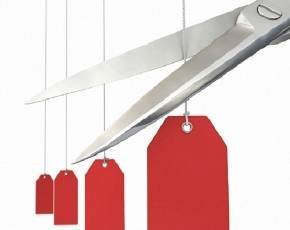 "I am moving inflation only rises to September," he added "There is a 3p per litre rise planned for this January. Some have suggested we delay that rise until April. I disagree I suggest we cancel it altogether," he said.
The move got the backing from business groups that viewed the prospect of a fuel price rise as something that could have heaped more pressure on cash-strapped firms and households.
"A 3p rise in January would have been nothing short of economic vandalism in the current climate," said the Forum of Private Business chief executive, Phil Orford. "In fact it would have been hard to imagine a worse start to 2013 for the UK economy.
"No doubt the Chancellor will have heard the nation's collective sigh of relief at the news January's hike has not just been delayed, but abandoned altogether," he added "Fuel prices have reached a cliff edge, and the Chancellor has acknowledged this with today's announcement."
British Retail Consortium director general Stephen Robertson said that no one could afford to pay for more fuel: "Cancelling January's rise is exactly what we asked for. It will provide much needed support for consumers. It will ease the pressure on household budgets, boost customers' ability to spend and help hard-pressed retailers contain their transport costs."