Harbridge steps into CEO role at Stone Group
Stone Group has concluded its search for a CEO by turning in-house and promoting its finance director Simon Harbridge to take the firm forward
Stone Group's finance director Simon Harbridge has stepped up to take the CEO role after getting the backing of the board to take over the It manufacturer.
Harbridge replaces the former CEO James Bird who left the firm in September. He has spent seven years at the firm, being involved in MBOs both in 2005 and 2008, funded by the current owners and investors RJD.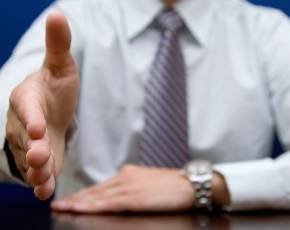 The firm has now started the search for a new finance director to come in and replace Harbridge's former role at the public sector specialist.
"His appointment creates a degree of consistency across the organisation that he has been instrumental in developing. It is his knowledge of the company, the respect of staff, partners and customers that Simon commands that will be fundamental to its ongoing success and growth," said John Dillon, managing partner at RJD Partners.
Harbridge said that he knew the company, appreciated the staff that would come under his leadership and was now focused on taking the firm through its next stage of growth.