Acronis positions itself as BYOD and big data player
The CEO of Acronis Alex Pinchev shares his experiences running the storage player over the last year and what he expects 2013 to bring
With almost a year at the helm of Acronis under his belt MicroScope caught up with Alex Pinchev to find out how things are going and what his future plans are for the firm.
How has it been since you joined Acronis? Everything you expected?
I've been with Acronis for almost a year now. It was not an easy decision to leave Red Hat, but building companies is what I love, what I'm good at. My passion is storage. My first ever business was in data storage and I'd been on the board of Acronis since late 2010. It was a natural evolution for me.
Over the last year, I've recognised that powerful forces in the market are causing CIOs to re-think their approach to data protection. Our customers are facing a new IT environment with the growth of big data, the drive for greater collaboration and the rise in mobile working which is introducing new devices and unsecure file sharing practices into the enterprise. Confidential corporate content is regularly leaving the network on iPads, smartphones or via a public Cloud. With the recent acquisition of GroupLogic we now are positioned to help organisations of all sizes realise the benefits of enterprise mobility and secure collaboration, while keeping corporate content and systems available and accessible at all times.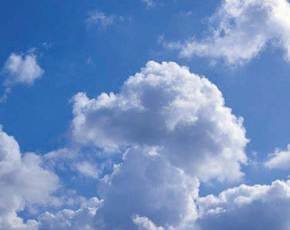 In the last year I have made a lot of changes within the business to help us respond to this trend. I have concentrated on building our portfolio of enterprise clients, as mentioned earlier we've acquired a very exciting software company, GroupLogic, and the culture of the business is changing. I've been nicknamed 'Mr Not Enough' in the past, because of my drive and commitment to work. I always tell my guys, "You have a successful Quarter, celebrate it two minutes after midnight of the quarter end, and then a new quarter starts".
Can you give me an update on the company?
Acronis has a 10-year heritage in building fast and easy to use back up and disaster recovery solutions for physical, virtual and cloud environments. We currently employ over 750 people worldwide, work with a partner network, which reaches 90 countries and have been profitably since inception.
The last 12-months have seen the biggest changes at the company. After I joined, we appointed two new execs to look after corporate and global business development. In September, we bought GroupLogic and just recently Scott Crenshaw who built a reputation as a thought leader for virtualization and cloud at Red Hat, also joined Acronis as CMO.
As the volume, velocity and variety of corporate data has exploded we recognize that our customers need a new approach to protecting data. Our goal is to offer more than backup, to do this we are adding capabilities for data availability from mobile users who want to access and modify their data from different places and different devices, and to have that data protected.
The recent GroupLogic acquisition adds to the efficiency advantage since users can now save Mac and Windows files onto the same Windows file server, rather than requiring two separate storage targets. These solutions help enterprise IT organizations enable users to connect, share, and collaborate in an easy- to-manage and secure environment, regardless of platform.
What is the focus for the company for rest of 2012 and into 2013?
The next year will see us continue to deliver on our overall strategy to help companies ensure their fluid and distributed corporate content is accessible, available and protected at all times, from any platform, from creation to storage.
There are four key market drivers, which are affecting the traditional backup and DR industry today:
Big Data – the volume and speed of data creation is exploding. Companies need to start focusing on how much of that data needs to be always available, and from what location.
Virtualisation – the adoption of virtualisation has led to the introduction of numerous operating systems and environments. Protecting all of those environments is critical.
Cloud – the cloud helps reduce storage costs, but the disparate location of data can make backup and DR in the cloud more complex.
BYOD – the rise of the mobile enterprise continues to accelerate. But with the increase of different devices, comes the headache of how to protect and store all of the critical data from these devices.
What are your future plans for the company?
Our business is all about data. Today's leader in data protection and disaster recovery will be tomorrow's enterprise partner for dynamic data protection and storage optimization. Everything we do over the next couple of years will be to support customers as they re-think their approach to protecting data, while maintaining a competitive edge in employee productivity and cost control.
Acronis is expecting to expand its total addressable market by introducing new storage optimisation solutions. I firmly believe that today's leader in data protection and disaster recovery will be tomorrow's enterprise partner. One provider to guard and keep corporate data accessible, available and protected.

What role will the channel play?
The channel is absolutely essential to helping industry solve data accessibility and availability issues. It is the first port of call for expertise and advice.
Acronis has over 175,000 business customers worldwide and GroupLogic had over 7,000 enterprise customers in the US and Europe. Our key focus now is consolidating our channel business model. Over the coming months you can expect to see us continue to grow our new Global Partner Programme which significantly improved the tools, assets and support available to Acronis partners. It is a multi-tier progression-based programme offering financial benefits, expanded use of support tools, special pricing, technical training and marketing collateral.
We will also be promoting the use of our social media tool for partners, AcronisGoSocial, a white-labelled version of socialondemand from purechannelapps to help our top performing resellers reach wider online audiences, generate more leads and drive higher revenues.
Finally, we are very focused right now on recruiting virtualisation specific partners and partners who are looking for enterprise scale solutions. .
If you are moving to more of an Enterprise focus, what will happen to all your SMB resellers?
Acronis is expanding – we will continue to develop solutions for consumers, SOHO, SMB and enterprise companies. With the growth of the mobile enterprise, the user driven adoption of the iPad in the business and the relative explosion of data no matter what your size, Acronis is delivering flexible solutions to address specific needs. Size is not necessarily a defining factor – regulations about data protection and movement can effect the smallest to the largest enterprise. Even the smallest company can make IT a strategic enabler, and it is that profile that is at the cutting edge of smart device adoption and data analysis.

What is the future direction - what opportunities are there in BYOD for you?
Acronis will help IT organisations to simply and securely embrace new emerging strategies such as BYOD and secure file sharing and sync, regardless of platform, environment or mobile location.
The challenges facing IT organisations are the same the world over: explosion of data creation, consumerisation of IT, pressure for always-on access, and the rising costs of management and storage. For certain industries however, these challenges are multiplied by the need for compliance and control of corporate information sectors such as healthcare, pharmaceutical and finance and legal institutions. The need to control information and demonstrate adequate protection policy makes the rise of BYOD, the use of corporate file sharing outside the firewall and the management of hybrid environments into a serious regulatory issue for the CEO – not just an IT management headache.