Windows 8 passes 40m licence sales mark
Licence sales of Windows 8 hit 40m in the first month since release making it more successful than Windows 7 if that sales momentum continues
Windows 8 is on track to eclipse its forerunner version 7 with early indications that the sales since launch have beaten previous records.
The vendor has sold 40m Windows 8 licences in the month since the launch, which is better than the last OS launch three years ago, which took ten weeks to hit the 60m licences sold mark.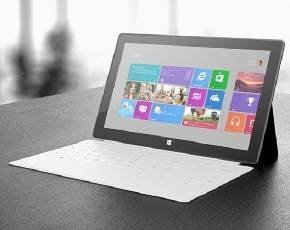 The revelation about the speed of sales came from Tami Reller, finance and marketing head at the vendor's Windows business, in a speech at a Credit Suisse investors conference.
"Windows 8 represents a big change for us. It represents an exciting change and a big change, and of course this change will take some time. But, we're finding out that the change really does open up very interesting possibilities for not only our customers, but the channel, as well," she said.
"I am pleased to announce today that we have sold 40 million Windows 8 licences so far. So, the journey is just beginning," she added.
Recent figures from Context showing sales through distribution indicated that there was already a Windows 8 effect taking place in the channel with more PCs going out the door with Windows 8 on than had been the case when version 7 launched, with 23.5% of all desktops having a version of the new software installed, compared to 17.1% at the same point in the release cycle last time around.