Pre-iPad mini 7 inch tablet market enjoys summer boom
Even before the launch of the iPad mini the latest figures from Context reveal that the 7 inch tablet market is booming thanks to Google and Samsung
Even before Apple joined the 7 inch tablet party with the iPad mini the market segment for that form factor has been swelling with higher consumer demand.
The latest figures from Context, which tracks the sales that go through distribution, revealed that the market share commanded by 7 inch tablets was just a paltry 7% back in June before Samsung, Google and Apple got involved.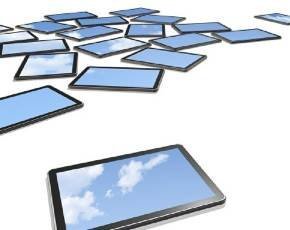 Google's launch of the Nexus 7 saw the market share for the form factor double to 14% and then it shot upwards fueled by RIM cutting prices on its Playbook aggressively along with Samsung entering the fray with its Galaxy P3100.
With Apple;s iPad mini adding to the options for customers the growth in the market share enjoyed by smaller tablets is expected to grow even further.
"Many argue that Apple's launch of the iPad Mini this week will be driving a 7-inch tablet explosion, however our figures show that consumers have already started to adopt this category and are continuing to opt for devices such as the Nexus or Kindle", said Salman Chaudhry, mobile computing analyst at Context.
The expectation from Context is that the growth in 7 inch tablets will eat into the 10 inch market as more customers adopt the smaller and cheaper models.
"With the long-awaited iPad mini now launched and the Surface due to join the market prior the busy Christmas rush, 7inch tablet vendors will be fighting an all-important battle to get consumers onside and more importantly hooked into their own eco-systems", added Chaudhry.