Apple will turbocharge 7 inch tablet market with iPad mini
Analysts believe Apple's 7 inch iPad mini tablet will have a massive impact on the demand and sales of hardware in that segment of the market
The decision by Apple to launch an iPad mini, a 7 inch format tablet, should 'turbocharge' the market for that sized product.
The iPad mini will join products from Google and Amazon in offering a smaller tablet at a cheaper price point compared to the existing iPad.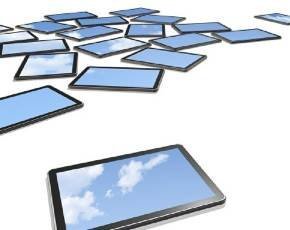 Apple was rumored to have ordered 10m units in the run up to the launch and already the analysts are forecasting a surge of sales at this end of the tablet market.
"From a standing start in 2010, global shipments of smart tablets and other portable smart devices - i.e. those portable computing devices based on "smart" operating systems that are not otherwise defined as smartphones or PCs - are expected to exceed 130 million units in calendar year 2012, rising to 349 million units in calendar year 2017," said Adam Leach, principal analyst at Ovum.
"This equates to a compound annual growth rate of 22% across the period 2012-17 making this the fastest growing category of consumer electronics ever," he added.
Ovum credits Apple's iPad with driving the market and it is expected to hold a 54% market share at the end of this year although it will be challenged more by Windows devices next year.
IHS described the arrival of the iPad mini as a technology that would "turbocharge the market for 7-inch tablets, helping the market to approximately double in 2012 and 2013".
"Just as Apple has dominated the market for 9.7-inch tablets with its iPad, iPad 2 and new iPad models, the company is poised to rule the market for 7.x-inch products, driving rapid growth of the segment in 2012 and 2013," said Rhoda Alexander, director, tablet and monitor research for IHS.
"The battle in the 7-inch space is highly spirited, with most of the other leading vendors already offering price-competitive products in this size range. IHS predicts Apple will successfully position the smaller iPad as a device that will be attractive and easy to adopt for both new and returning customers. This will spur rapid sales growth and provide tough competition for other companies contending in this size range," she said.
Read more on Business Tablets