Apple overtakes IBM to become largest tech brand
Apple has become the largest global technology brand according to the latest Interbrand ranking pushing IBM into third place
Technology firms dominate the most well known global brands with Apple just behind Coca-Cola in the stakes to be the best in the world.
Apple, IBM, Google and Microsoft make up the top five after the soft drinks giant and for the iPad maker its a rise this year from eight position to second, knocking Big Blue down to third.
Elsewhere in the top ten are Intel, at eighth and Samsung at ninth. For Apple's rival in the smartphone market it is a strong improvement in the last year rising up the charts from seventeenth place in 2011.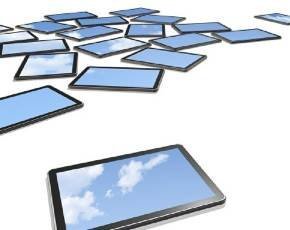 The decision by Samsung to be involved with the Olympics as a sponsor seems to have paid off with more customers recognising the brand.
"Samsung's sponsorship of the London 2012 Olympic Games, and in particular the Torch Relay, has raised brand awareness, with 14 million people judged to have seen its branded bus in the UK," stated Interband, which compiled the Top 100 brands report.
The Interband report commented that the public reaction to the death of Apple CEO Steve Jobs revealed the extent to which people cared for the brand.
"Few companies have captured our imagination, inspired such devotion, and revolutionized the way we live quite like Apple," it stated.
"While we may assume it's the products that define Apple, it's really a certain kind of thinking, a certain set of values, and an unmistakable human touch that pervades everything Apple does — which is why our connections to the brand transcend commerce," it added.