Tablets gaining increased backing from CIOs
CIOs are increasingly viewing tablets as a positive force according to the findings contained in the latest Technology Index from BT Engage IT
Customers are increasingly viewing tablets as a positive force in the workplace with increasing numbers of CIO happy to welcome them into the corporate environment.
According to research from BT Engage IT there are now 11% of CIOs prepared to view tablets as a good development, compared to just 4% last year.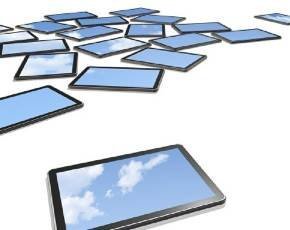 In terms of what has had the biggest positive impact so far this year the top of the list is virtualisation followed by cloud-based service and then mobile.
The channel firm carries out its Technology Index each year asking what the biggest positive has been along with trying to identify the hardest challenges customers face.
The main challenge that CIOs are struggling with is to deliver the same level of services on less budget, followed by coping with software and hardware upgrade programmes.
Rich Lowe, CEO of BT Engage IT, said that although tablets were on the rise they needed to be sold as part of a wider solution.
"In order to be part of a well-formulated strategy, which delivers the underlying infrastructure, as well as the front end devices," he said.