Cloud still a foreign concept to many Europeans
The BSA has discovered that across Europe there are mixed attitudes towards the cloud but the majority of users have little understanding of the technology
Cloud computing continues to be a concept that eludes a large number of users and is seen by a majority as something that is for personal use and not a business proposition.
The latest insight into European attitudes to the hosted world has come from the Business Software Alliance, which will confirm what large numbers of resellers already know, indicating that the word "cloud" is itself a problem.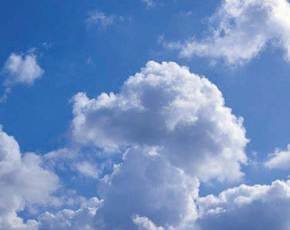 The vast majority of European users claimed they had never heard of the phrase, with 65% holding their hands up to almost complete ignorance of cloud.
Across Europe just shy of a quarter of users (24%) are using hosted services including email, word processing and when users do get connected its for personal use with only 29% looking to it as something to use in a business context.
Robert Holleyman, president and CEO of BSA, said that cloud computing had the potential to deliver large benefits across Europe, allowing more businesses and public sector organisations to tap into better resources, particularly on the software front.
"Unfortunately. most computer users in the EU have little understanding of cloud computing and have not yet moved to capitalise on the opportunities cloud computing offers," he said.
The BSA research comes out ahead of the European Commission's own strategy on cloud, which is due this autumn, and Holleyman said it hopes there is a solid vision coming out of Brussels.
"To reap the full benefits, Europe needs a cohesive digital single market that is globally integrated to ensure that computer users in the EU can choose freely among the best cloud services on offer," he said.